On the Mindanao Island in southern Philippines, Ummah Welfare Trust has helped complete the construction of a two-storey da'wah centre for poor children and adults. A first of its kind in the region, the centre provides free training, courses and literature to impoverished families.
Understanding that education is dovetailed with good health, the centre runs a medical clinic once a week providing free consultation and medicines to poor women and children.
The centre is also a base from which relief work is administered on the remoter islands in the western Pacific.
Ummah Welfare Trust hopes this centre will become a foundation for reviving the love of Islam in the south Philippines. The charity is asking donors to play a contributory role and help contribute towards the running costs of the centre. You can donate your Sadaqah and Lillah for this project. The sadaqah jariyah will be great inshaAllah.
And who is better in speech than one who invites to Allah and does righteousness and says, 'Indeed, I am of the Muslims.' [Q 41:33]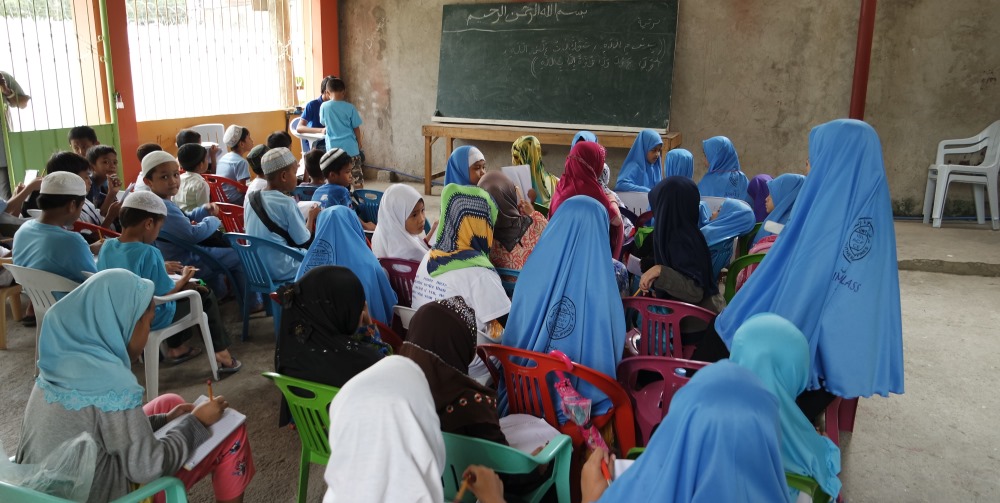 600+ children
receive a free Islamic education.