LATEST APPEALS
Make a difference through some of Ummah Welfare Trust's most urgent appeals.
There are two main types of charity in Islam: Zakat and Sadaqah. However, downstream from those are other types of charity that jurists in Islam have identified. It can sometimes be confusing knowing which is which, and what intention to make when donating.
Read Ummah Welfare Trust's guide to learn about these different types of charity, and donate with confidence.
We envision an Ummah that is connected to the Book of Allah; that savours the sweetness of īmān and worship; and that internalises ʿubūdiyyah (servitude) and yaqīn (conviction).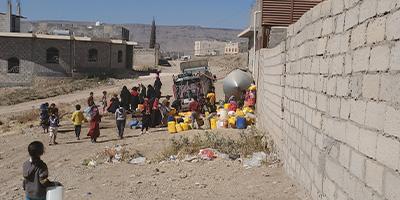 18th January 2023
Outside Yemen's capital, Sana'a, Ummah Welfare Trust is trucking water daily to thousands…