The masjid plays the greatest role in the well-being of the Ummah.
It is the main link between the masses and their Lord, strengthening the believers faith and unity.
A thriving masjid remains a sign of Islam's vitality. For this reason, the masjid remains a target for Islam's enemies, who in the past hundred years have closed countless masjids across the Ummah, razed them to the ground or changed them for other uses.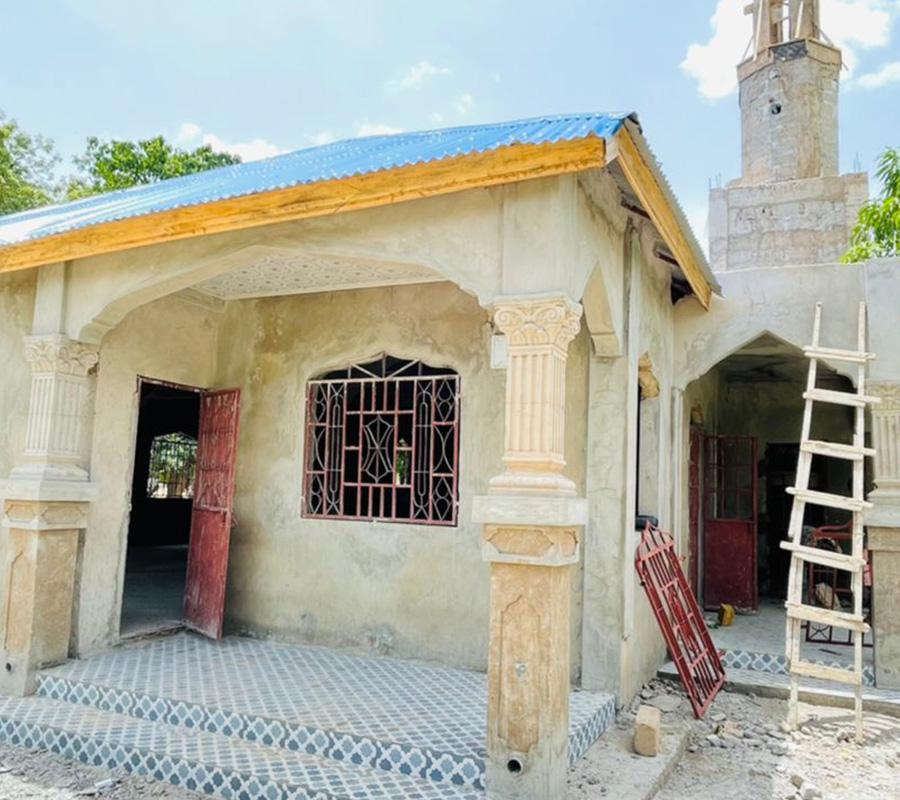 Building and preserving the masjid remains the Prophetic tradition of every Muslim community, and so Ummah Welfare Trust works hard therefore to construct or renovate as many as it can.
'Whosoever builds a house (masjid) for the pleasure of Allah, whether it be small or large, Allah builds for him a house in Paradise.'
[Tirmidhi]
Alhamdulillah, the charity builds and renovates masjids in remote communities across South Asia, Africa, the Balkans and the Middle East. Each new masjid also runs a maktab, offering a place where poor young children can learn Islam as it has been traditionally taught.
Build a masjid for a poor Muslim community and enjoy Sadaqah Jariyah for however long Muslims worship there.
Country
Price
Capacity
Details
Construction Time

Afghanistan
£15,000
Small
100-120
Worshippers
Includes toilets and wudu facilities.
12 Months

Afghanistan
£25,000
Large
180-200
Worshippers
Includes toilets and wudu facilities.
12 Months
India
£11,000
Small
150
Worshippers
Includes toilets and wudu facilities.
12 Months
Pakistan
£10,000
Small
100
Worshippers
Includes toilets and wudu facilities.
12 Months
Pakistan
£17,000
Large
200
Worshippers
Includes toilets and wudu facilities.
12 Months
Sierra Leone
£18,000
Medium
125
Worshippers
-
12 Months
Syria
£21,000
Small
100
Worshippers
Includes toilets and wudu facilities in seperate out building.
08-12 Months
Syria
£31,000
Medium
140
Worshippers
Includes toilets and wudu facilities in seperate out building.
08-12 Months