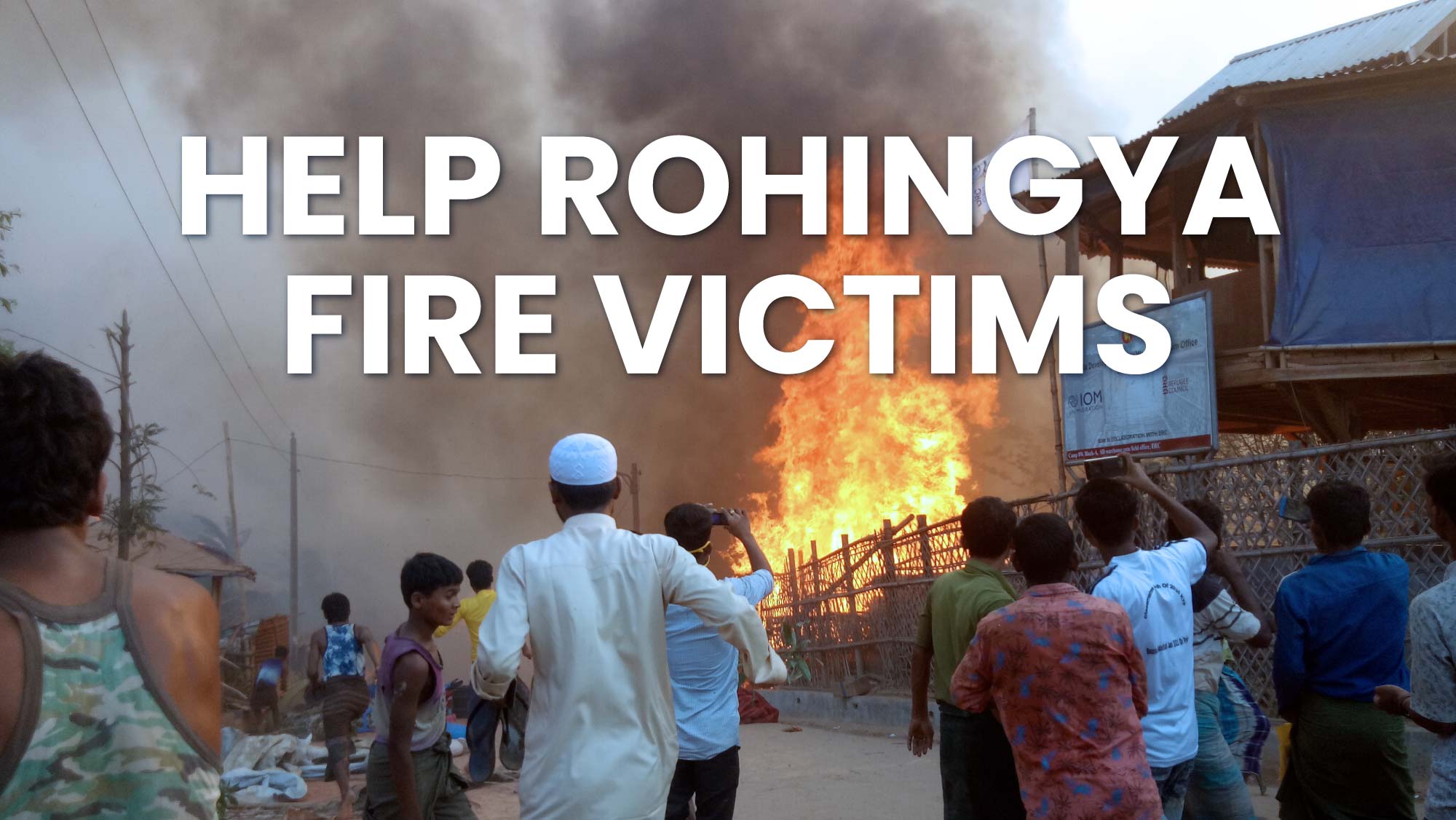 A terrible fire has wreaked havoc amongst Rohingya refugees living in overcrowded camps in Bangladesh's Cox's Bazaar. The explosive fire has potentially killed hundreds of poor refugees and forced at least 50,000 more to flee their dwellings.
The latest catastrophe compounds an already-terrible situation for these forgotten Muslims who still haven't recovered from the terrible genocide of their homeland in 2017. Now stateless, they continued to be maligned and abandoned by the region's powers.
'The Muslims are like one body of a person; if the eye is sore, the whole-body aches, and if the head hurts, the entire body aches.' [Muslim]
Ummah Welfare Trust has launched an emergency appeal for victims of this terrible fire. The charity needs your help to provide our surviving brothers and sisters with food and cash assistance to allow them to recover.
Please donate your Zakat, Sadaqah and Lillah for this appeal. The enduring pain of the Rohingya Muslims should be our pain. So donate generously to their cause.