'Seek help among your weak ones, for you are given provision and help only because of the weak amongst you.'
[Abu Dawud]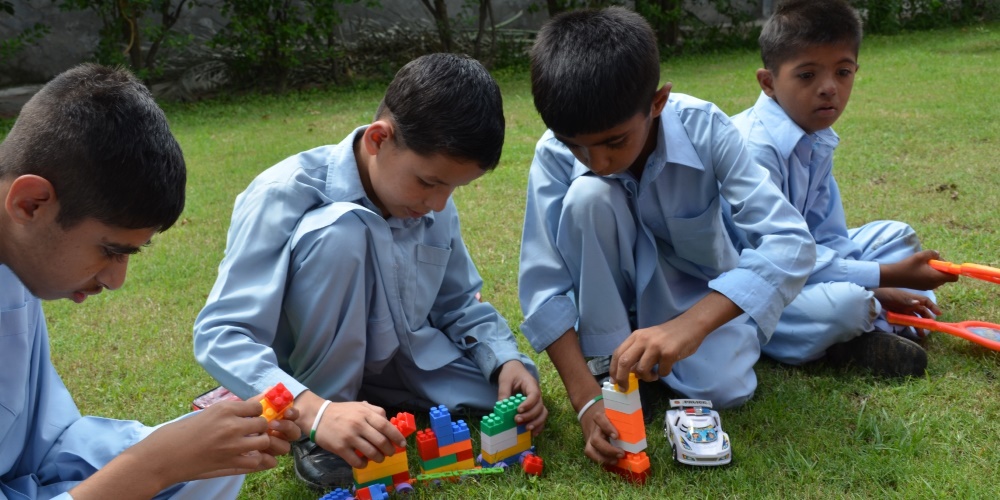 Disabled people in Pakistan have traditionally received little support. A marginalised group, they are often unseen and unheard.
Following the Pakistan floods in 2010, Ummah Welfare Trust realised the seriousness of their situation. A rehabilitation centre was therefore established for these poor victims.
Situated in Rawalpindi, the centre was designed to empower the disabled people of Pakistan by providing free rehabilitation and teaching skills.
Several years later, the centre is now well established. Over 60 poor students with special needs are provided with free education/rehabilitation, food and boarding.
Qualified staff ensures that rehabilitation is available for students with physical, mental or combined disabilities.
With demand for free rehabilitation services soaring, the disabled centre has assumed an important role in Ummah Welfare Trust's development work across Pakistan.
Funds however are constantly needed to ensure that this support can be maintained. By donating, you can help restore dignity and independence to our more vulnerable brothers and sisters in the Ummah.
60+
children are receiving free rehabilitation and education.