Sadness and Happiness in the Camps of Iraq
Ummah Welfare Trust UK team's second-day account in Iraq
When we think of families in refugee camps, we normally think their main test is leave their homes behind and to survive in tents without proper facilities.
On our second day in Iraq's camps, we visited a tent in which there was a family with a 15 year old disabled child and two children with heart problems. Seeing this made us realise the severity of the test that our Iraqi brothers and sisters are facing.
The family asked for medical assistance for their disabled children. We promised to look into their case and help them.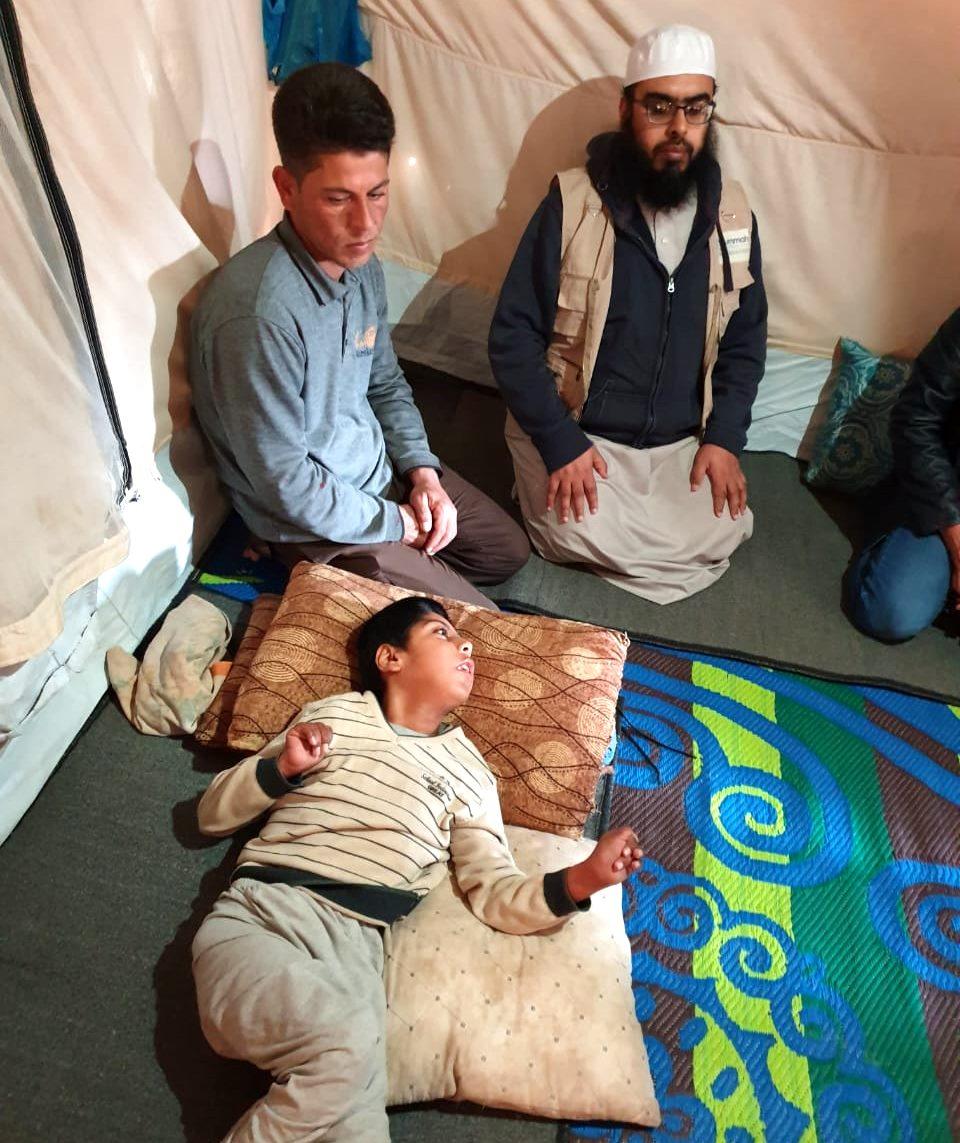 SubhanAllah, what a severe test it must be – to be driven from your home, to lose everything you had, and also have disabled children to care for?
It made us realise the need to be grateful to Allah. The tests we face in the UK are meagre compared to the trials our brothers and sisters here are facing.
This was the first time any organisation has come to this camp to give cash grants to needy families. Identified families were given $500 each.
Ummah Welfare Trust decided to embark on this project after learning that many families were selling relief goods for a cheap price because their other needs, such as health and debts, were not being met.
Some widows were so happy after receiving the grants, crying and asking for Jannah for the donors. May Allah ease their suffering and grant Paradise to our donors for helping them.
(UWT UK Team, Iraq)