The majority of Senegal's 12 million people live at or near poverty levels. With scarce mineral wealth, more than half of Senegal's economy is derived from agriculture and fishing. A quarter of the population survives on less than $1 a day.
Unemployment has increased considerably in recent years. Most of the poverty is found in the rural inland areas where little support and investment is administered. The bulk of rural families' expenditure is on staple foods (which continue to rise in price) meaning little to nothing remains for medical treatment and education.
Over ninety per cent of the country's inhabitants are Muslims alhamdulillah. Despite the qadr for Islam however, there is a real need for funds as many madrassahs lack Qur'ans, books and infrastructure.
Ummah Welfare Trust has helped Islamic schools in Senegal and administers seasonal Islamic projects.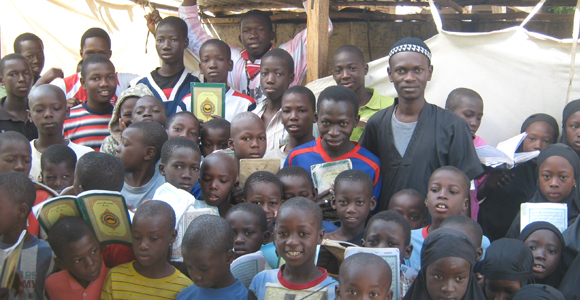 14,000 mushafs
sent from the UK to Senegal
beginning 2018