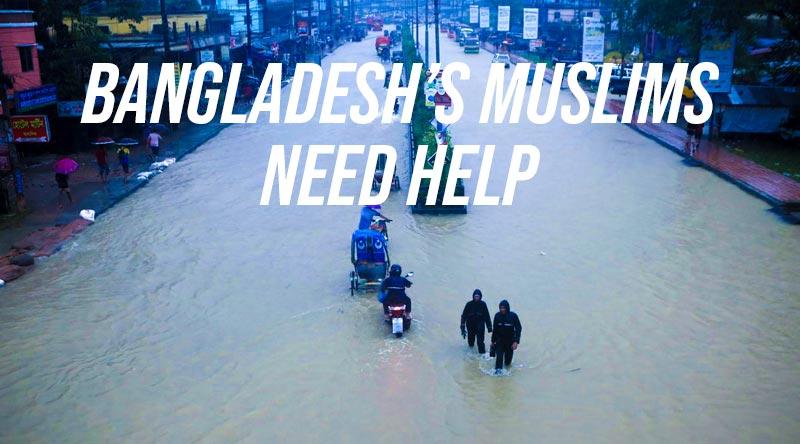 Monsoon storms have unleashed devasting floods across Bangladesh and North East India in recent days. Dozens of people have drowned, while many more are unaccounted for.
Though 80% of Bangladesh is a flood plain, and floods can be common, today's disaster is one of the worst in decades. Millions of already-poor Muslims have been left stranded and need urgent help if they are to survive.
'Give charity even if it be one date; as this will stop the hunger of the hungry person and will extinguish sin the way water extinguishes fire.' (Al Zuhd, Ibn Mubarak)
Ummah Welfare Trust – traditionally active in the country's northern areas- has launched an emergency appeal to help families in the country's Sylhet division, which has been almost totally submerged.
Families, who have lost everything, desperately need food so that they can recover. Please donate your Zakat, Sadaqah and Lillah to help our calamity-stricken brothers and sisters see better days.