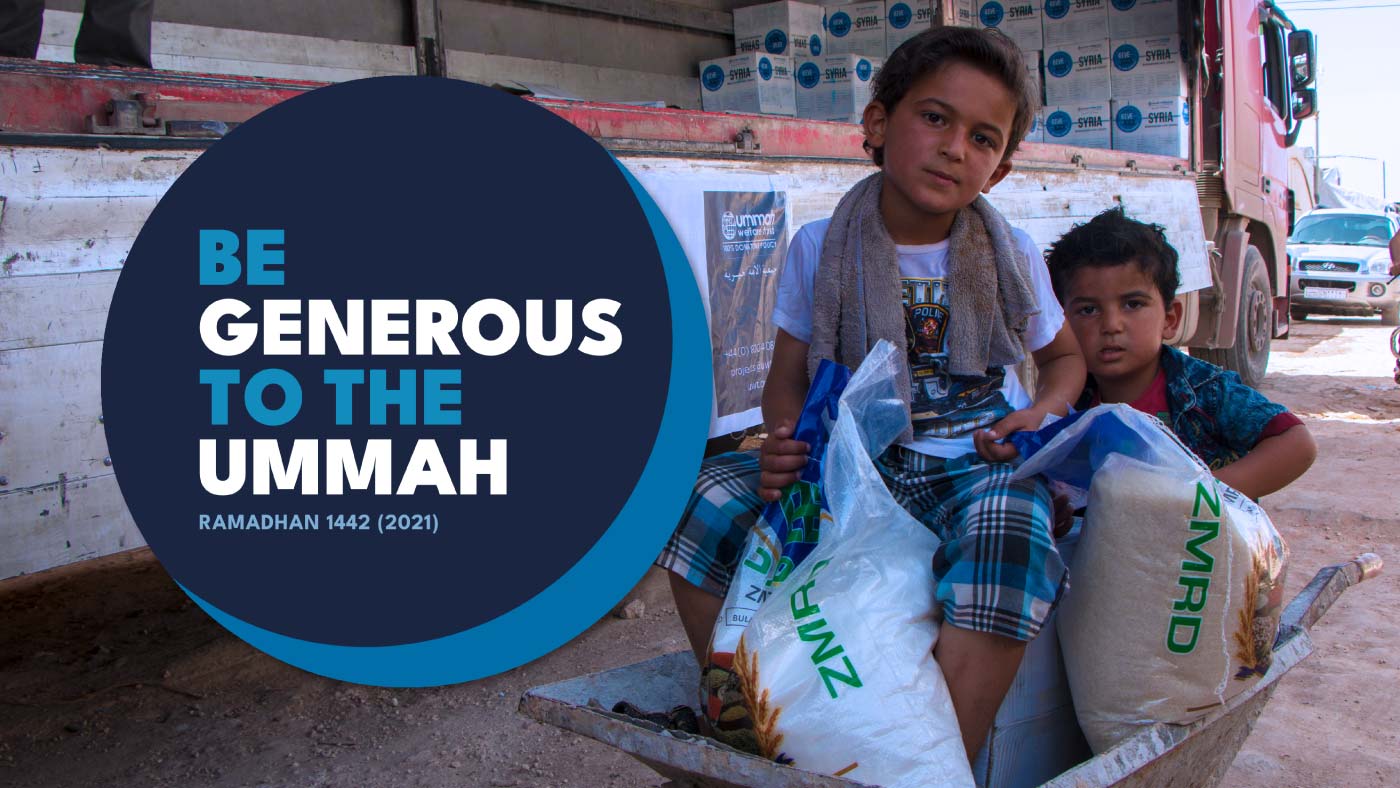 Alhamdulillah, we are now in the blessed month of Sha'ban. As we begin preparing for Ramadhan once again, we mustn't forget the millions across the Ummah who will welcome month in poverty and hunger.
Sadly, a difficult year with Covid 19 has forced even more of our brothers and sisters into crushing poverty. Their challenges remain unprecedented and require, after Allah's help, a sustained response from ourselves and the wider Ummah.

For the start of Sha'ban, Ummah Welfare Trust has launched an emergency Iftar appeal to ensure poor families across the Ummah are prepared for Ramadhan's blessed days.
You can provide one family with food or cash assistance from just £50. This small amount will give them enough provisions for at least half of Ramadhan. Provisions for the full month can be provided for just £100. Or only £3.33 for each day of Ramadhan!
'The generous one is close to Allah, close to Paradise, close to the people and distant from the Fire…' [Tirmidhi]
Ummah Welfare Trust will provide Iftaar packs to families in117 countries this year. With your help, hundreds of thousands of Muslims will have enough provisions to complete their fasts in dignity inshaAllah.
Fortunate are those who use this life to invest in their hereafter. With Ramadhan nearly here, let us be from them by being generous to our brothers and sisters this Ramadhan.
The Month of Sha'ban
We are now in the virtuous month of Sha'ban – a prelude to the greatest month, Ramadhan. Let us use this month to increase our supererogatory worship and fasting so that we can enter Ramadhan in perfect stride.
Usama bin Zayd Radhyallahu 'anhu asked :
'O Messenger of Allah, I do not see you fasting any month as much as Sha'ban.'
The Messenger of Allah ﷺ said:
'This is a month (Sha'ban) to which people do not pay attention, between Rajab and Ramadhan. It is a month in which deeds are taken up to the Lord of the Worlds, and I like my deeds to be taken while I'm fasting.' [Nasa'i]