Alhamdulillah, Ummah Welfare Trust has published a new book, called 'Daily Adhkaar' which gives guidance on how to remember Allah in the manner shown to us by our beloved Messenger SallAllahu 'alayhi wasallam.
The book contains invaluable supplications and remembrances to be recited in the morning and evening, after the Fardh prayers, before sleeping and at general times. Alhamdulillah, establishing these adhkaar can bring 3 main benefits of in your life: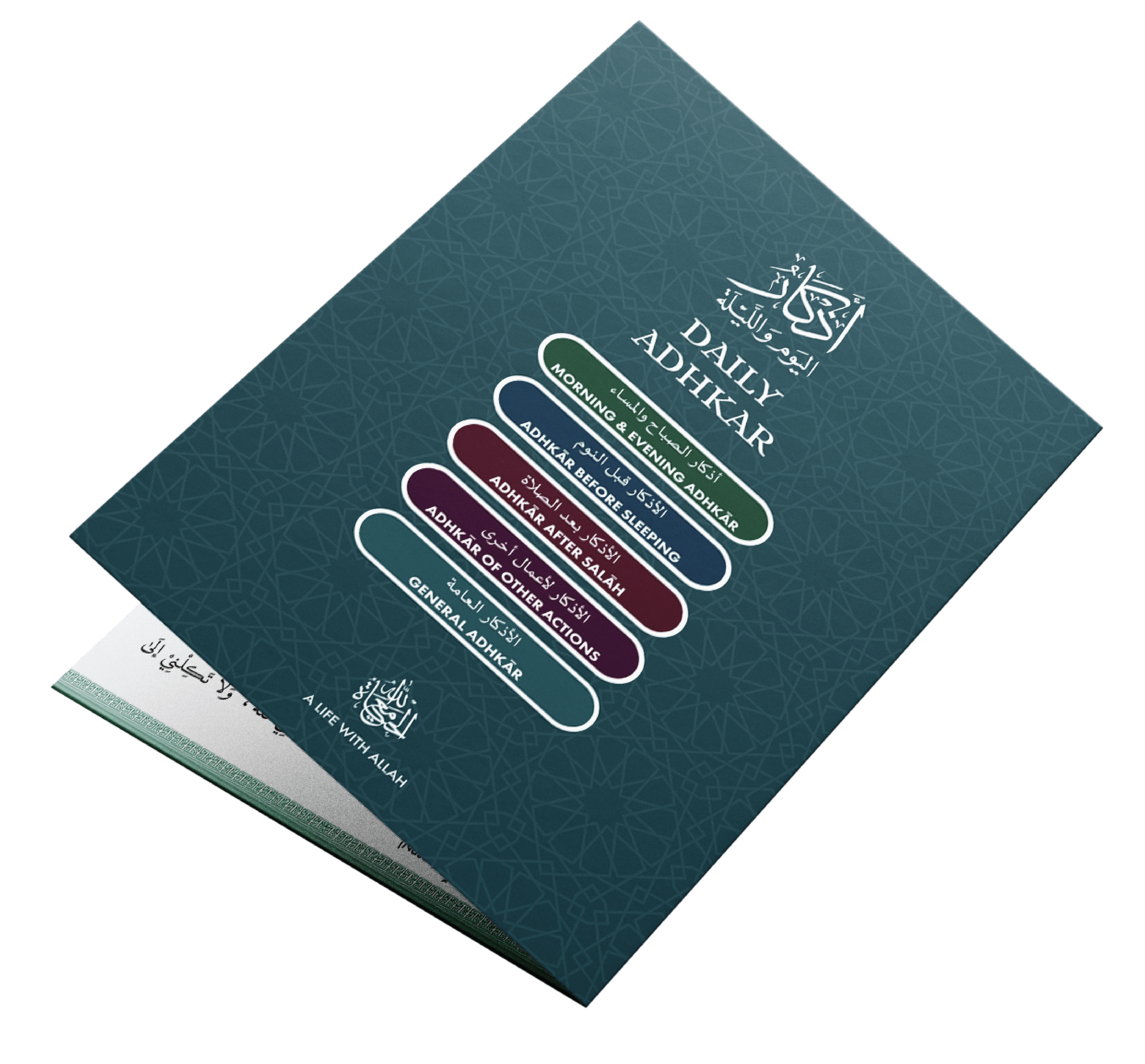 Strive to acquire these three benefits, and more this Ramadhan, by reading a copy of Ummah Welfare Trust's new Daily Adhkaar.
New features of the new  Second Edition
A new chapter, called 'Provisions,' detailing the best forms of remembering Allah, their explanations and virtues.

Additional du'as, along with their translations and virtues.

More information from the Sunnah on how to deal with illnesses and afflictions.

A larger book size. Now in A6.
Alhamdulillah, a summarised version covering just the Morning and Evening adhkaar has also been produced, as well as a new Ruqyah card to help treat the sick. Brothers and sisters are encouraged to use these publications to establish the Sunnah remembrances in their daily lives, and thereby earn Allah's protection and success.
To order physical copies of Daily Adhkaar, please email [email protected] with details of your order. Please provide all the necessary details such as your name, address and contact number.
All books are free, however postage and packaging charges will apply.
If you wish donate towards the production of these publications, without wishing to receive any copies, then you can do so through the donate section (choose 'Daily Du'a Booklets').