Civilians in Syria continue to suffer horrific injuries due to barrel bombs, sniper attacks, incendiary weapons and more. With hospitals also being bombed and destroyed, the massive health needs of Syria's suffering population are not being met.
At a time when needs are greatest, Syria's remaining hospitals cannot cope. Over-worked, ill-equipped and under attack, they desperately need resources to treat the unending rush of civilian casualties.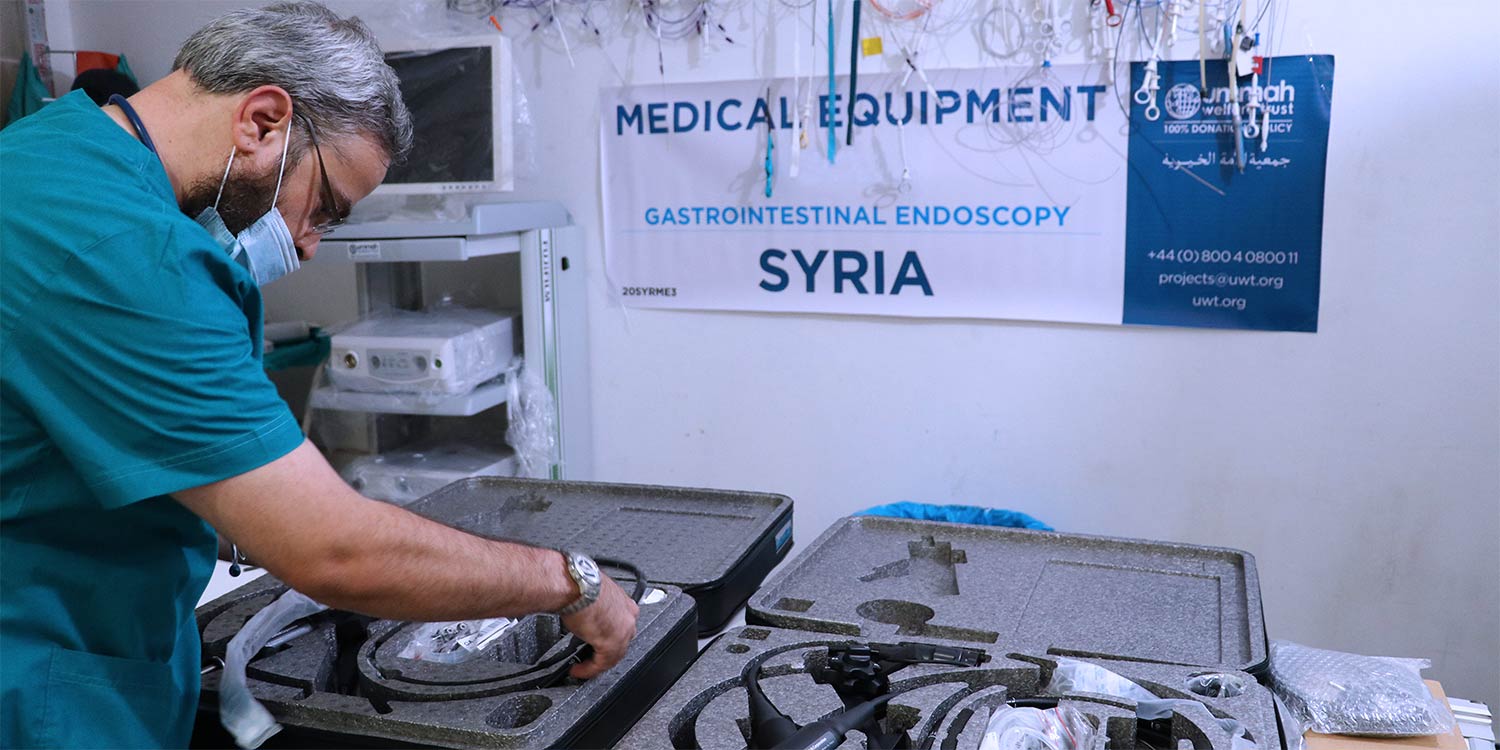 Ummah Welfare Trust has launched an appeal for donations to purchase medical equipment for hospitals and health centres inside Syria. In collaboration with doctors on the ground, the charity is purchasing equipment and supplies in the UK and sending them on relief containers to Syria.
Orthopaedic surgical instruments, X-ray equipment, anaesthetic workstations and surgical disposables, are some of the items that will be sent.
Donate generously for this life-saving equipment, and help our brothers and sisters in Syria survive this onslaught.