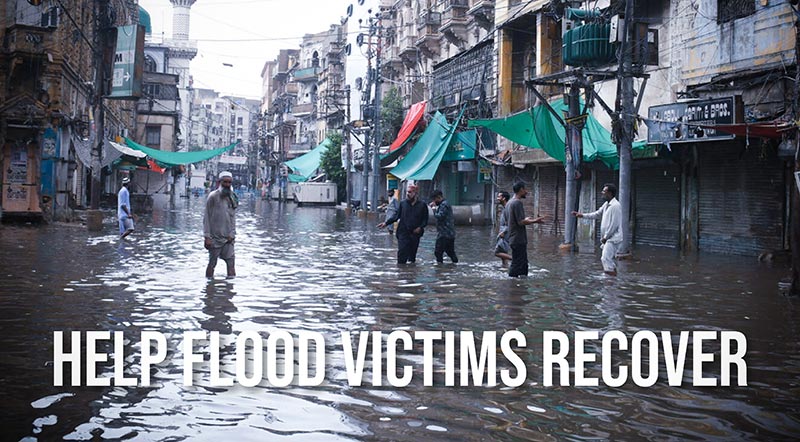 Several days of intense rain have flooded huge swathes of Pakistan. Over a thousand Muslims have died and millions have been left homeless.
Thousands of acres of standing crops have been destroyed. For a people so dependent on agriculture, the effects of the flooding have been devastating. Millions today have no food and no water.
'Uthman ibn 'Affan RadhiAllahu 'anhu narrated:
'By Allah! We have accompanied the Messenger of Allah in his journeys and while he was at home. He used to share everything with us, either little or much.' [Ahmad]
Ummah Welfare Trust has been responding to seasonal floods in Pakistan since 2010. This year's, however, is one of the worst in years, and stricken families urgently need help.
– Food Pack

£40
– Tent

£55
– Hygiene Kit

£12
Support the charity's new appeal by donating what you can. Food stocks across the country Punjab have been destroyed, leaving countless families with no food.
It is our duty to help them. Donate what you can and alleviate their suffering today.
Cooked Meals Reaching Stranded Families in Nowshera and Charsadda