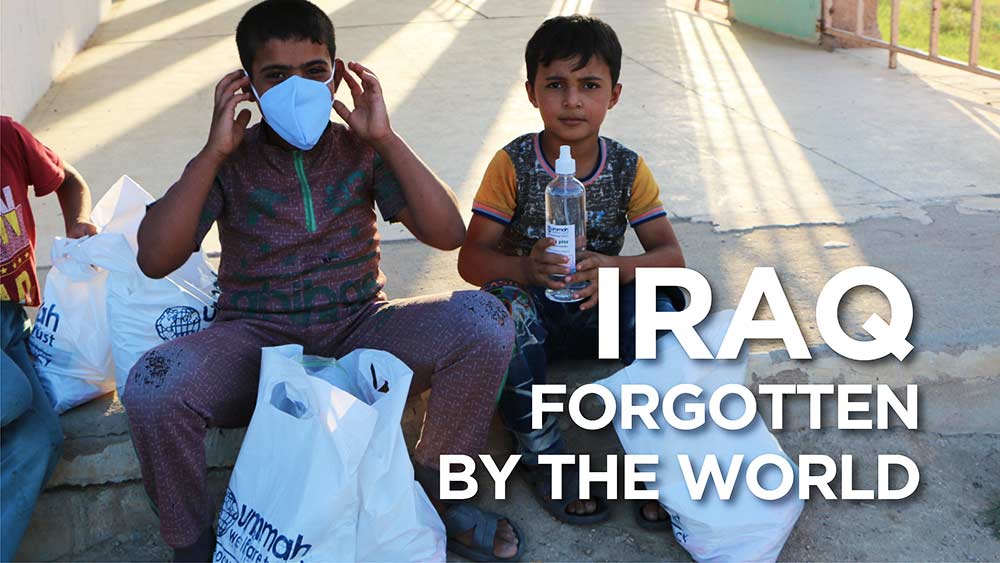 The fruits of a liberation, the humanitarian crisis across Iraq remains catastrophic. Around 3 million people are displaced, over a million of whom, mostly women and children, are surviving in tents. Absolute poverty amongst this community remains endemic.
One of the world's oldest cities, Mosul, has been completely destroyed. Allahul musta'an, countless civilians today lay under its rubble. Over half a million of its residents meanwhile have fled to sprawling camps in the desert where they're receiving little or no aid.
Ummah Welfare Trust has renewed its Iraq appeal to help families who fled the the fire and smoke of Mosul. With your help, displaced families in Erbil and other areas are being given emergency aid, inshaAllah.
Alongside their Syrian brethren, Iraq's Muslims are experiencing some of the worst humanitarian conditions in the world. Nevertheless Allah has ensured that we can still make a difference. By donating generously for this appeal, we can help alleviate their suffering this winter.