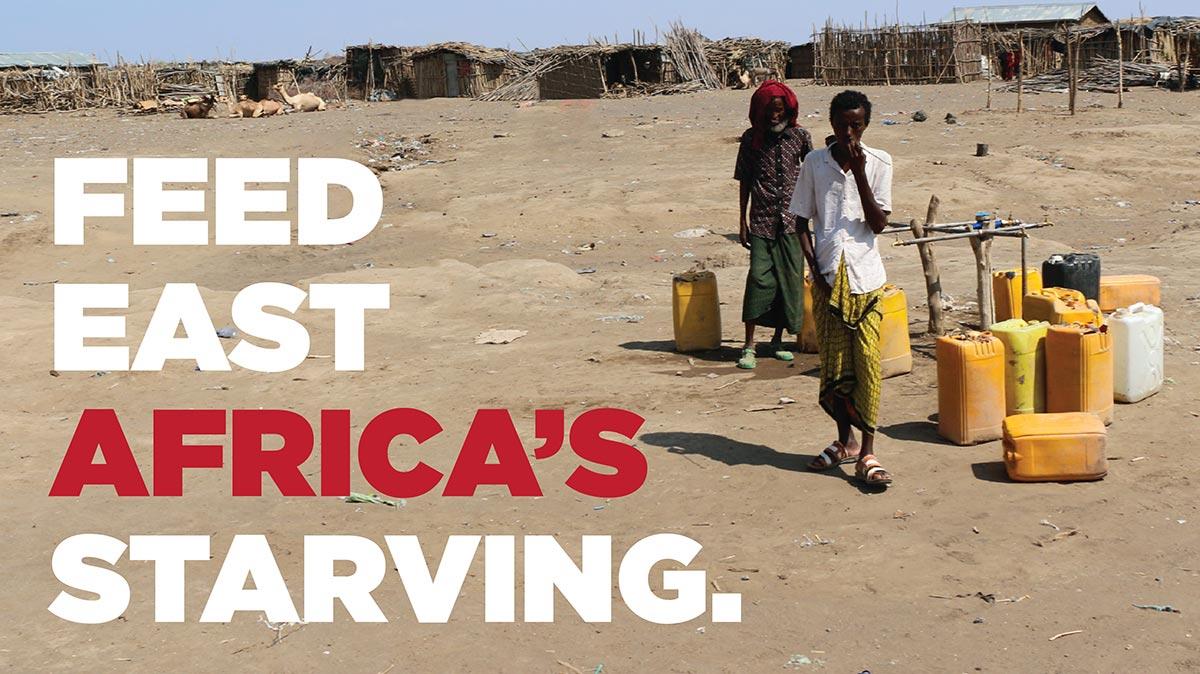 In the Horn of Africa today – Somalia, Ethiopia and Kenya – an estimated 23 million people are facing severe hunger.
A three-year drought is thought to be region's worst for decades. Little to no rains for the sixth time here, have left our starving brothers and sisters with nowhere to turn.
'Surely from amongst the deeds that make paradise incumbent is the feeding of a hungry Muslim.' [Hakim]
The lack of news about this suffocating drought doesn't diminish its severity, nor our responsibility.
Ummah Welfare Trust has launched an emergency appeal to bring food to starving families in the region's worst-hit areas. Just a small amount could be life-saving for a starving family.
facing potential starvation
The hungry child doesn't know 'tomorrow'. Please donate now and help the Horn of Africa's children survive.